Cloud Applications for SME
Overview
Cloud Elements builds open cloud applications faster. With open cloud applications you don't get locked into one infrastructure service provider, you can deploy your application to any public, private or hybrid cloud. We extend the industries' leading open cloud platform, Cloud Foundry, with our re-usable Elements and cloud-centric product development team providing a unique blend of technology and application development skills that accelerate the development of highly functional, supportable cloud-optimized applications.
Open Platform
Our core is the industry leading platform for developing open cloud applications, Cloud Foundry. The Cloud Foundry Platform-as-a-Service (PaaS) provides a multi-tenant, scalable services based platform to build and deploy your application in. Cloud Foundry, developed by VMware, has the fastest growth in developer adoption and the support and backing of industry leaders.
Re-Usable Elements
Our "Elements" provide components and pre-built functionality in five categories: integrations, analytics, mobile, social and platform extensions. Elements extend the Cloud Foundry platform providing pre-built capabilities that reduce the time and cost required to deliver highly functional cloud applications. You spend more time developing your application's functionality and less time doing integration and platform work that's been done before.
Portable to "Any Cloud"
our platform is open and portable to "Any Cloud" ensuring your applications don't get locked-in to one infrastructure provider. We work with your choice of IaaS provider and/or your private cloud. Since our platform is open all of our services and technologies can be leveraged on any provider's platform. We've worked with leaders such as Amazon Web Services (AWS), Rackspace, Hosting.com and many others.
Cloud-Centric
we work only on cloud projects. We assist our clients in not only migrating to the cloud but in designing their business strategies and applications to optimize their use of the cloud. (See our Five Cloud Strategy Guidelines and our Five Cloud Design Guidelines).
Product Driven Methodology
We are a product development team not just consultants. We are experienced in building world-class, large-scale enterprise applications for the cloud. We've run enterprise cloud businesses and have a team experienced in not only developing cloud applications but in developing requirements, establishing release cycles and supporting your product on an on-going basis.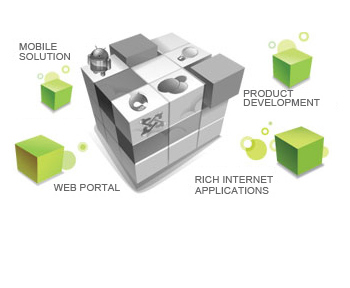 Web Applications & Software Development
With the ever changing requirements, technology and innovations, it is imperative for software companies to be able to leverage the change and pass the benefits to its customers. A static model like the Waterfall – which has been widely practiced in the software houses over the last couple of decades – though accommodates changes through the Change Management processes; the overall experience is not pleasant for both developers & customers.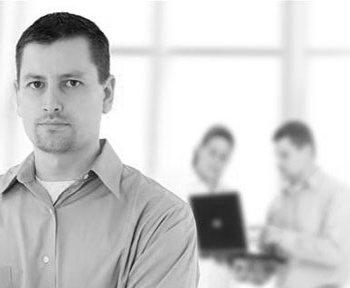 Web Applications Support
Corrective Maintenance Services – Provides continuous support and immediate fixes to correct any dysfunctional feature of your application portfolio.
Adaptive Maintenance Services – Provides new technology initiatives to better address your business needs, without affecting business continuity.
Perfective Maintenance Services – Performs root-cause analysis to identify and design permanent fixes to critical issues, in order to fix problems at their origin.
Web applications and websites require maintenance and support as your needs change and grow. With us you don't have to worry about the new demands on your time for
keeping your website current.
We can build a great website or web application for you, but it doesn't have to end there. We prefer to build long-term relationships with our clients. We can stay with you and be at your service whenever you need to make changes, big or small.
Simran Software Solutions enhances the customer and developer experiences in adapting to changes all through the project life cycle.